This is number 31 in my occasional series of 12″ records from the 80s that had an effect on my life.
Released in 1986 as a single and later included on their debut album "Life's Hard and Then You Die". The song was a hit in the UK, reaching No. 18 on the UK Singles Chart and receiving significant airplay on radio stations.
Often referred to as a British "On the Road" song, the song tells the story of a young man named Jim who decides to leave his hometown and travel to London to pursue his dreams. The lyrics describe Jim's journey as he drives away from home and reflects on his life and the reasons why he's leaving.
Originally recorded in Milwaukee with Talking Head's Jerry Harrison, the band were unhappy with his "Country and Western pastiche" take on the track, so they came back to the UK to re-record the track with legendary producer Dave Bascombe.
The Jim in the title is a homage to Jim Leiber , a harmonica player that the band saw playing in Milwaukee and they were honoured he agreed to play on the record. 
The song has a distinctive sound that blends electronic and acoustic elements, with a prominent piano riff and synth lines combined with acoustic guitar and bass. The band's use of sampling and layered production techniques was also innovative for the time and helped to create a unique sound that set them apart from their peers.
The 12″ Wicked Weather for Walking extends the lyrical content, and introduces quite a few extra live elements.
Top 50 12 Inches of the 80s
What's it all about?
Inspired by all the lists you see on FaceBook saying "Post your favourite albums, but don't say anything about them…" I thought, hell I'm gonna say a bit about them and why they're special. As a general rule I have chosen particular extended vinyl versions of the tracks for various reasons, amongst them they extend the length I can listen to them, and they often add extra ambience to the Radio Friendly 7″ version.
Services
What 1pCD can offer

Legendary US record producer Tom Moulton was probably one of the prime movers in developing 12-inch releases, he had discovered that the 12-inch had vastly superior sound quality, producing grooves perfect for the discotheque. It was music for hedonistic dancers – for metronomic beats, fewer vocals, stripped back instrumentation, slow-fading echo effects, sustains, slow builds in pace and intensity to maximum peaks.
Related posts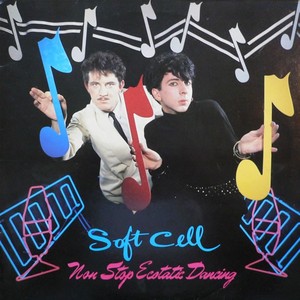 Top Remix Albums Soft Cell – Non-Stop Ecstatic Dancing Post in an […]