Another honourable mention on my list of favourite 12″ Records from the 1980s.
Not quite making it onto my top 50, but still one that stands up to multiple listens…
Taken from TFOS self-titled debut album, a concept piece about an alien invasion of Earth, I RAN was a futurist sonic rippler, opening with mutant synths and rising to its highly infectious chorus.
The song itself describes a person seeing an attractive female – he becomes anxious and wants to run away from his feelings but he can't forget her. Then they are both abducted by the aliens.
Along with Duran Duran, Thompson Twins, and ABC, A Flock of Seagulls owed their American success almost entirely to MTV. Mike Score, along with the band's bass player Frank Maudsley, were hairdressers, and they put their skills to use in creating that distinctive hairstyle that not only defined the group, but entered the pop culture landscape – witness Samuel L. Jackson's character Jules get a cleverly coiffed young man's attention by yelling "Hey, Flock of Seagulls!" in the movie Pulp Fiction.
The video cost just £5,000 to make, but it gave a huge return. For Score, the novelty wore off quickly, as his hair was much more famous than he was. He rarely got to talk about his music because interviewers were always asking about the hair.
Lead singer Mike Score recalled the day he wrote the song to Billboard:
"We'd just been to the Cavern in Liverpool and saw a band play a song called 'I Ran' and thought, 'What a great name,' although we didn't particularly like the song. And then the next day saw a picture from the 1950s of a flying saucer and two people running away from it. And because we had this sci-fi thing going on, it was like 'look at that! First 'I Ran' and now that!' So even though we had the basics of the music already, we went to rehearsal that night and the picture was in my head and we started to try to formulate words about that.

And when I'm playing live, that picture comes back into my mind. And of course movies like Close Encounters of the Third Kind, the flying saucer coming out of the clouds, that contributed to lyrics, and all that comes through your mind and it makes you smile."

"I don't think it's the best song we've got, although it was the biggest hit," said Mike.

"I have moments where I think 'Space Age' is a lot better, or 'Wishing' is a lot better. It depends on the mood I'm in, or the emotional state I'm in at the time. But I like to play it live, because the crowd loves it. Especially at nostalgia gigs like this tour, you want to give people what they remembered, and they remember 'I Ran,' and they all get into it and have a great time. It puts a big smile on your face."
The band was not named after their hairstyles, but after a combination of a book title and a lyric. Mike Score was a big fan of the book Jonathan Livingston Seagull by Richard Bach, and of The Stranglers, whose song "Toiler On The Sea" has the refrain: "A flock of seagulls." 
Top 50 12 Inches of the 80s
What's it all about?
Inspired by all the lists you see on FaceBook saying "Post your favourite albums, but don't say anything about them…" I thought, hell I'm gonna say a bit about them and why they're special. As a general rule I have chosen particular extended vinyl versions of the tracks for various reasons, amongst them they extend the length I can listen to them, and they often add extra ambience to the Radio Friendly 7″ version.
Services
What 1pCD can offer

Legendary US record producer Tom Moulton was probably one of the prime movers in developing 12-inch releases, he had discovered that the 12-inch had vastly superior sound quality, producing grooves perfect for the discotheque. It was music for hedonistic dancers – for metronomic beats, fewer vocals, stripped back instrumentation, slow-fading echo effects, sustains, slow builds in pace and intensity to maximum peaks.
Related posts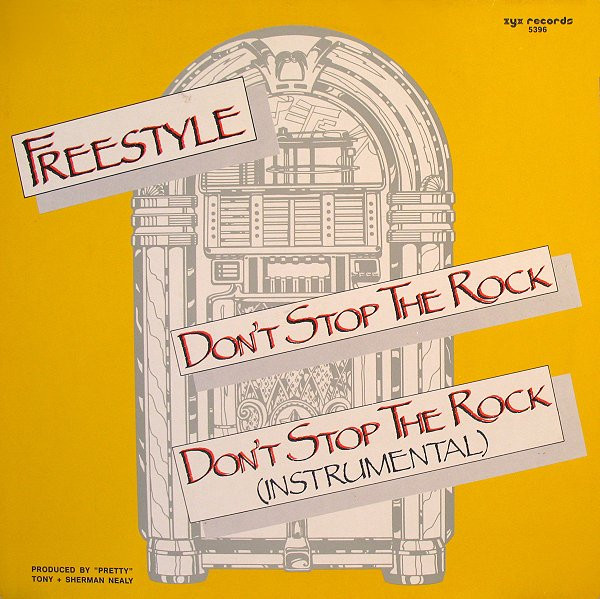 #37 Freestyle – Don't Stop the Rock This is number 37 in […]