This is number 45 in my occasional series of 12″ records from the 80s that had an effect on my life.
Let's face it, if you're here looking at this list with any passing interest this track needs no introduction really. Recorded by Paul Hardcastle having been influenced by watching a late night documentary about the Vietnam war, and what we know as "Post Traumatic Stress Disorder". Ironically the "19" figure for the age of the soldiers is now heavily disputed, but we won't go there…
The n-n-n-nineteen sample apparently came about because the E-Mu Emulator that Paul was using during it's creation could only use 2 seconds of sound per sample, so he ended up using "the only bit that made sense".
Paul and his management were early adopters of using different edits/remixes to drive sales and keep a record on the top of the charts by releasing new mixes each week, so dedicated fans of the track had to keep buying the same record again and again.
My personal connection is that it was one of the earliest 12″s that I bought, and played to death.
A bit of a rule breaker this one, it was officially the B-Side on the 12″ release (or at least one of the MANY) releases of this track. One of the first "sampled" tracks to break into the mainstream, indeed spending many weeks at the top of the UK charts.
Top 50 12 Inches of the 80s
What's it all about?
Inspired by all the lists you see on FaceBook saying "Post your favourite albums, but don't say anything about them…" I thought, hell I'm gonna say a bit about them and why they're special. As a general rule I have chosen particular extended vinyl versions of the tracks for various reasons, amongst them they extend the length I can listen to them, and they often add extra ambience to the Radio Friendly 7″ version.
Services
What 1pCD can offer

Legendary US record producer Tom Moulton was probably one of the prime movers in developing 12-inch releases, he had discovered that the 12-inch had vastly superior sound quality, producing grooves perfect for the discotheque. It was music for hedonistic dancers – for metronomic beats, fewer vocals, stripped back instrumentation, slow-fading echo effects, sustains, slow builds in pace and intensity to maximum peaks.
Related posts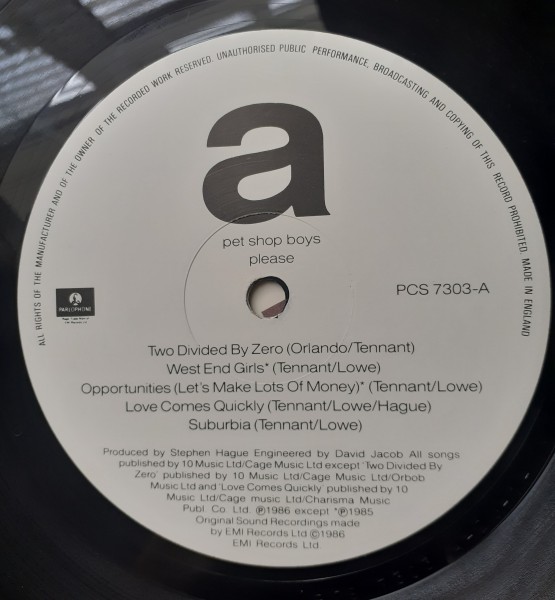 For all you PSB Audiophiles out there, the 'Boys have released an…