Number 46 in an occasional series of reviews of my favourite 80s 12″ records.
1980 – The early days of the Blitz club, the birthplace of the New Romantics. Steve Strange's seminal looks, totally out of kilter with the accepted look of the time, a direct reaction to the death of the punk movement. The instrumental parts for the song were mainly constructed by Billy Currie and Chris Payne, together with Cedric Sharpley who were all part of Gary Numan's backing band whilst touring in 1979. Lyrics were mostly written by Midge Ure.

The video was, again, an early production from the huge team of Kevin Godley & Lol Creme.

Beautifully layered tracks, it was an early production job for Midge Ure, before moving on to Ultravox. I think my first real memory of the track was the school disco, where in the middle of the dance-floor a local Steve Strange lookalike would "robot dance" to the track.

When it was re-released by the band in it's "orchestral" version in 2014, they also released the stems for the track so you could do your own remix of it.
Top 50 12 Inches of the 80s
What's it all about?
Inspired by all the lists you see on FaceBook saying "Post your favourite albums, but don't say anything about them…" I thought, hell I'm gonna say a bit about them and why they're special. As a general rule I have chosen particular extended vinyl versions of the tracks for various reasons, amongst them they extend the length I can listen to them, and they often add extra ambience to the Radio Friendly 7″ version.
Services
What 1pCD can offer

Legendary US record producer Tom Moulton was probably one of the prime movers in developing 12-inch releases, he had discovered that the 12-inch had vastly superior sound quality, producing grooves perfect for the discotheque. It was music for hedonistic dancers – for metronomic beats, fewer vocals, stripped back instrumentation, slow-fading echo effects, sustains, slow builds in pace and intensity to maximum peaks.
Related posts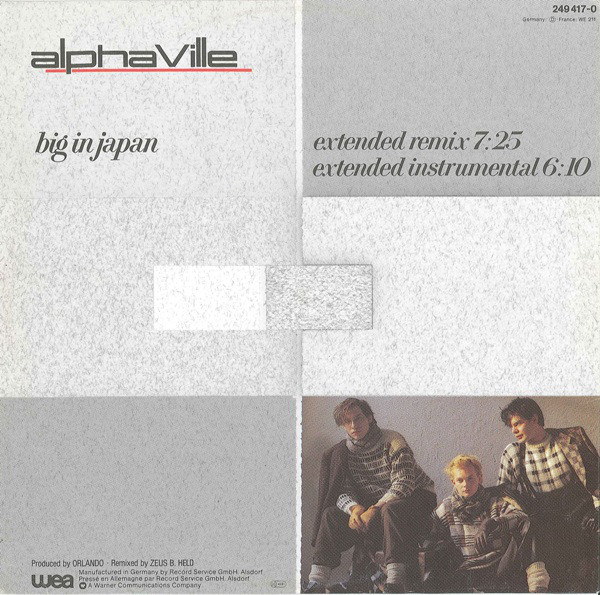 Coming off the back of the emergent European electronic age, Germany's Alphaville's…